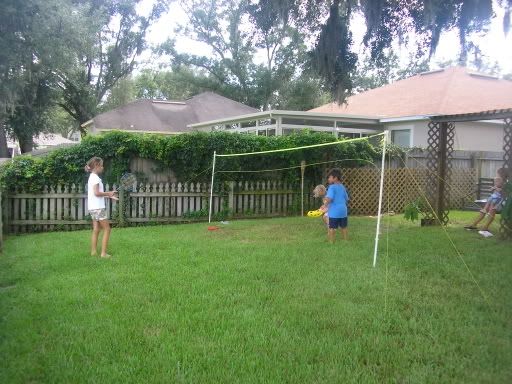 We had the badmitten net set up for the kids...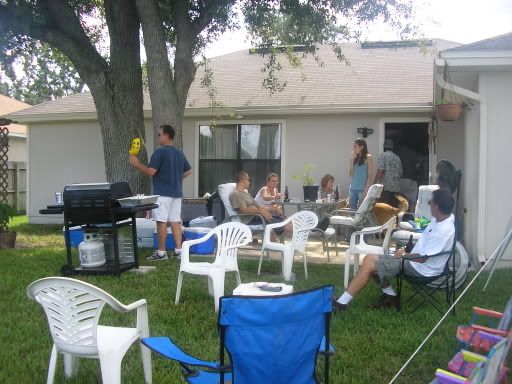 The Grill for the big kids (this was before EVERYONE showed up)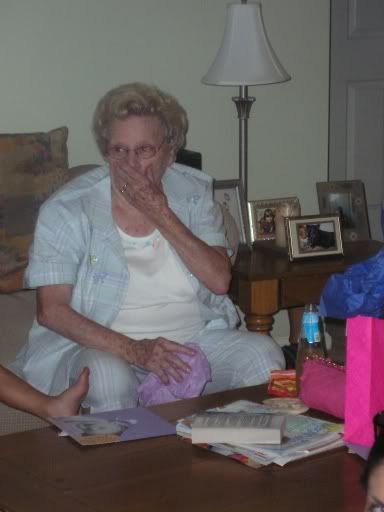 And The Cake for the BIRTHDAY GIRL!!!
Say Hello to Jon's Grandmother!!!
On Saturday, we celebrated her
80th
Birthday at our house. We had a ton of people at our house,along with a ton of good food and good times. It seemed that everyone had a great time. We sang Happy Birthday to her and she got to blow out her candles....we had a big "8" and a big "0"candle...we did NOT make her blow out 80 candle...geesh. After the cake she was so happy, on the verge of tears and then she tells me that this was her VERY FIRST BIRTHDAY PARTY....EVER!!!!! Awww, almost made me cry. I am so happy that we were able to throw her
her very first birthday party. She hung out til dark and I think overall had a really good day with her family and my family all around her. Can you believe that at 80 she still works.

Go Grandma...It's your Birthday!!!